Leslie A. Werner, Attorney & Owner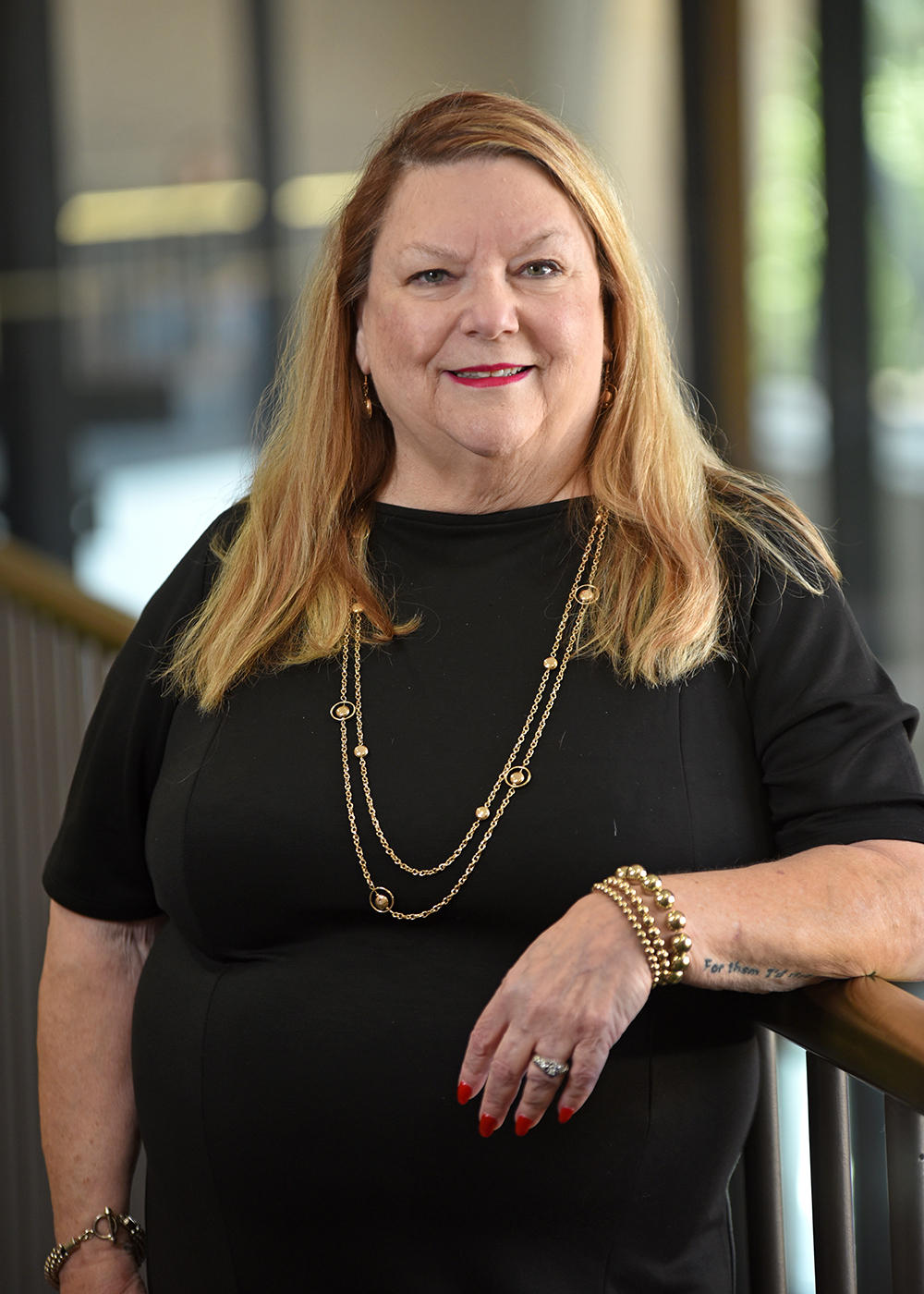 Leslie is the owner of The Werner Law Group. After obtaining her MBA from the University of Detroit, Leslie relocated to Texas with a hometown friend, in search of the American dream. Acting on her long-held desire to become a lawyer, Leslie enrolled in the University of Houston's Law Center and obtained her law degree in 1984. A few years later, Leslie became board certified in civil appellate law by the Texas Board of Legal Specialization. She is admitted to practice in the Southern and Western Districts of Texas, the 5th Circuit Court of Appeals in New Orleans, and the United States Supreme Court.
Leslie started her legal career as a paralegal with Andrews Kurth in Houston and she went on to become a research attorney for the 1st Court of Appeals and a staff attorney for Justice Nelda Rodriguez at the 13th Court of Appeals. While at the 1st Court of Appeals, Leslie had the opportunity to work directly with Justice Michol O'Connor, Chief Justice Frank Evans and his successor, Chief Justice Alice Oliver-Parrott.
Leslie fiercely opposes cases in which she feels justice has not been served. Leslie represents individuals in all areas of family law (child custody, adoptions, divorce, and more), wills and probate, real estate, as well as chapter 7 and 13 bankruptcies. Being a small business owner, Leslie always welcomes clients who are small business owners themselves, who may need legal representation obtaining licensure or litigating disputes.
Leslie takes a child-first approach to helping families in transitions. As a mother of two and having been through a divorce herself, Leslie knows the emotional importance of balancing the needs of children with the desire to receive a fair property settlement. As a certified mediator, Leslie values productive compromise and understands what it takes to resolve difficult conflicts.
Leslie is passionate about the education of the youth, both academically and culturally. As an adjunct professor, she has taught Business Law at The University of the Incarnate Word, and in the Paralegal Program for The University of Houston Victoria. In the last 30 years, she has hosted 42 foreign exchange students, exposing her children to cultures from around the world, and the students to the foreign American culture.
During her free time, Leslie enjoys quilting, bowling, and strategizing with her husband and business manager, Michael Hughes.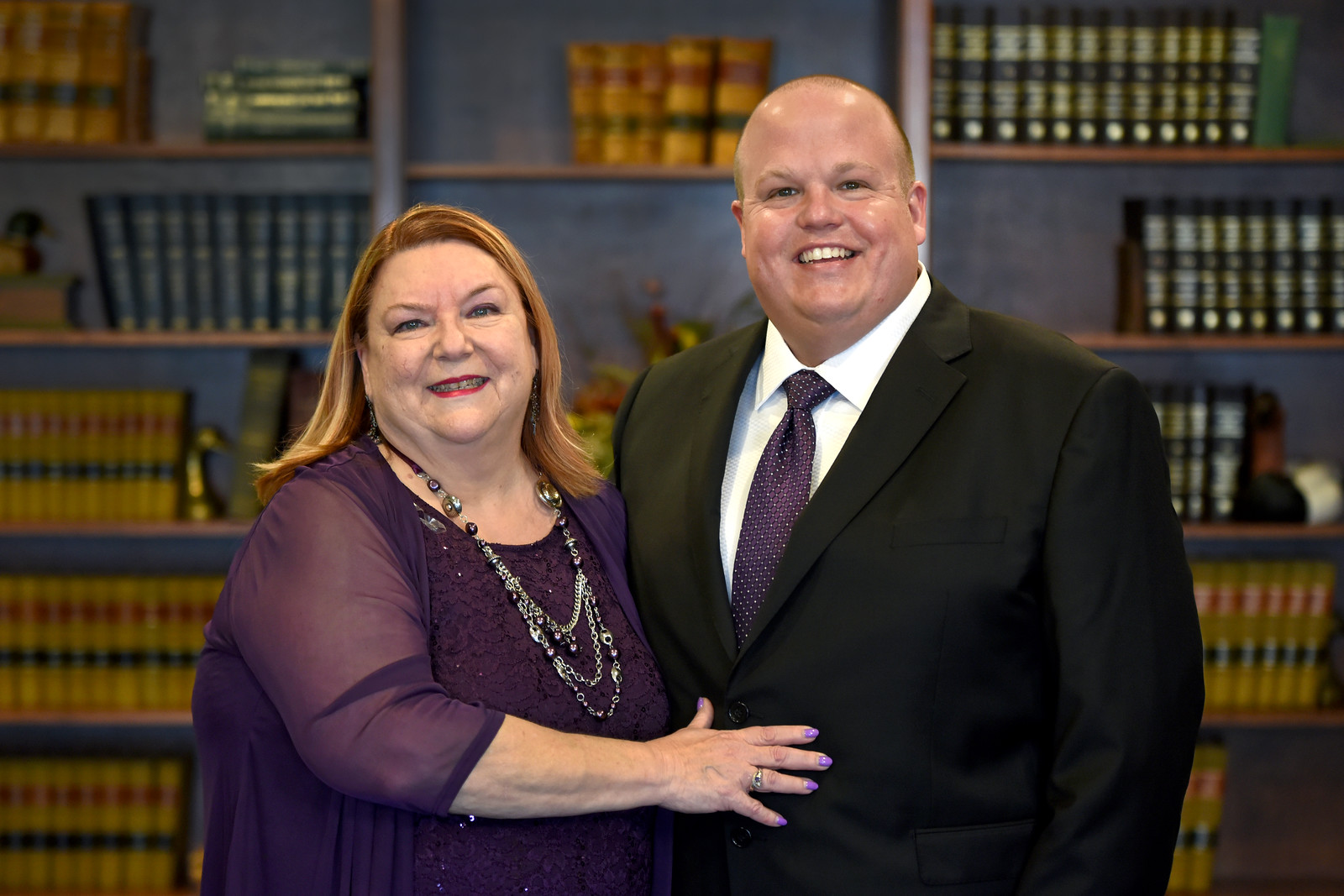 Charles C. Ferguson, II, Senior Attorney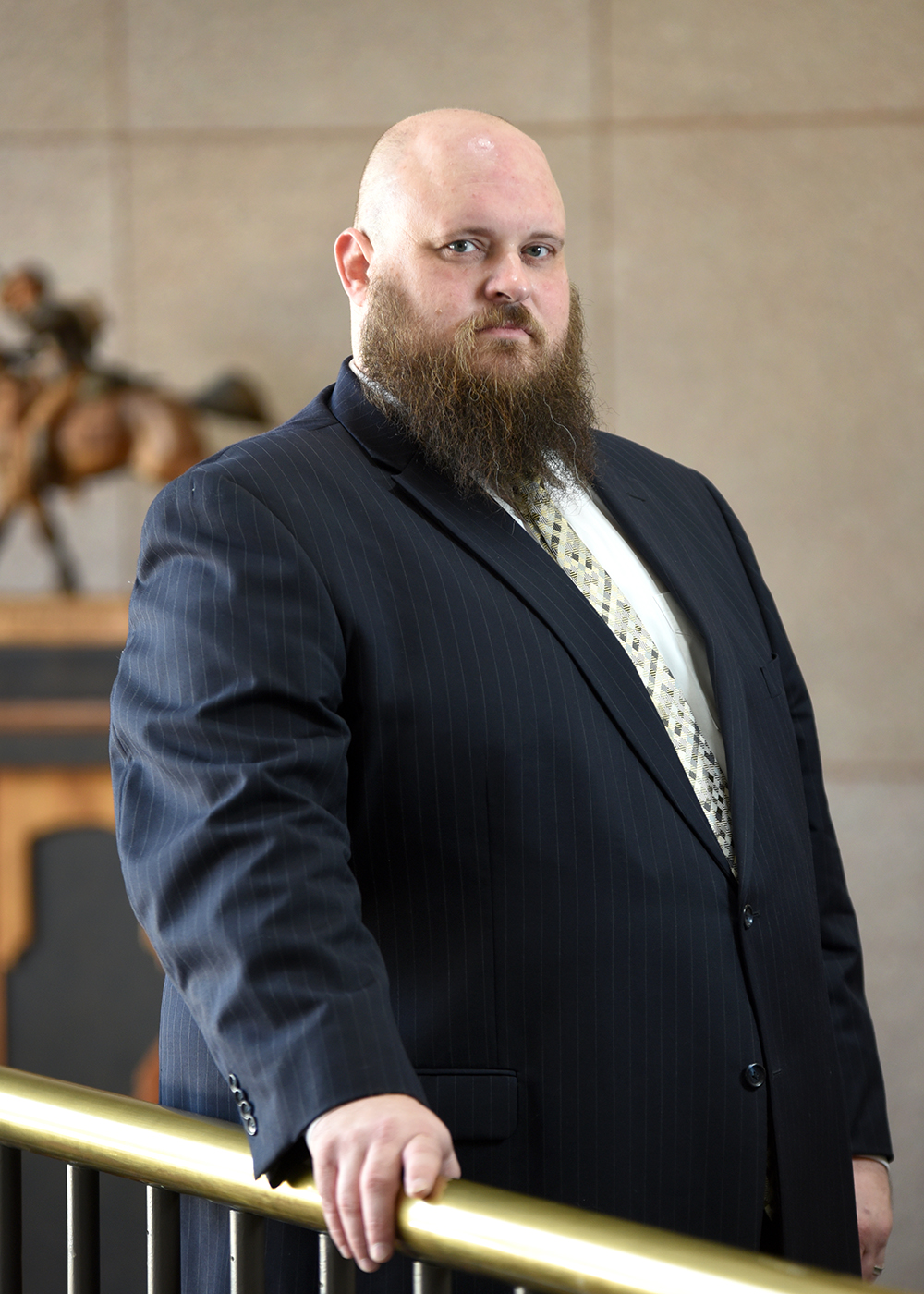 Charles is a graduate of Louisiana State University and uniquely holds the degrees of both Juris Doctor and Bachelor of Civil Law (B.C.L.). He started his career in Dallas and has litigated and won family law cases against some of Texas's most brilliant legal minds in the DFW area. Charles has been practicing law since 2004.
Charles joined The Werner Law Group in 2020 and has quickly become an asset to the firm and our clients. With his proven track record in the big city, he has shown himself as a force to be reckoned as an attorney in The Golden Crescent Region.
While most attorneys need to research options when met with uncommon family law circumstances, Charles can usually provide advice based on having already been met with the scenario. It is uncanny how quickly his mind works; often spouting off case law at the drop of a hat. As an expert strategist, he works his cases with broad strokes, allowing little actions to drop long strings of dominos.
Around the office, Charles only takes breaks to walk around and make sure our staff has a few laughs every day. Otherwise, he's hyper focused on his computer screen and going through about 100 post-it notes a day.
In Charles's free time he enjoys keeping up with new Supreme Court laws, going to the beach with his wife and son, and talking about the new mods to his Jeep that we don't understand. I guess it's a Jeep thing?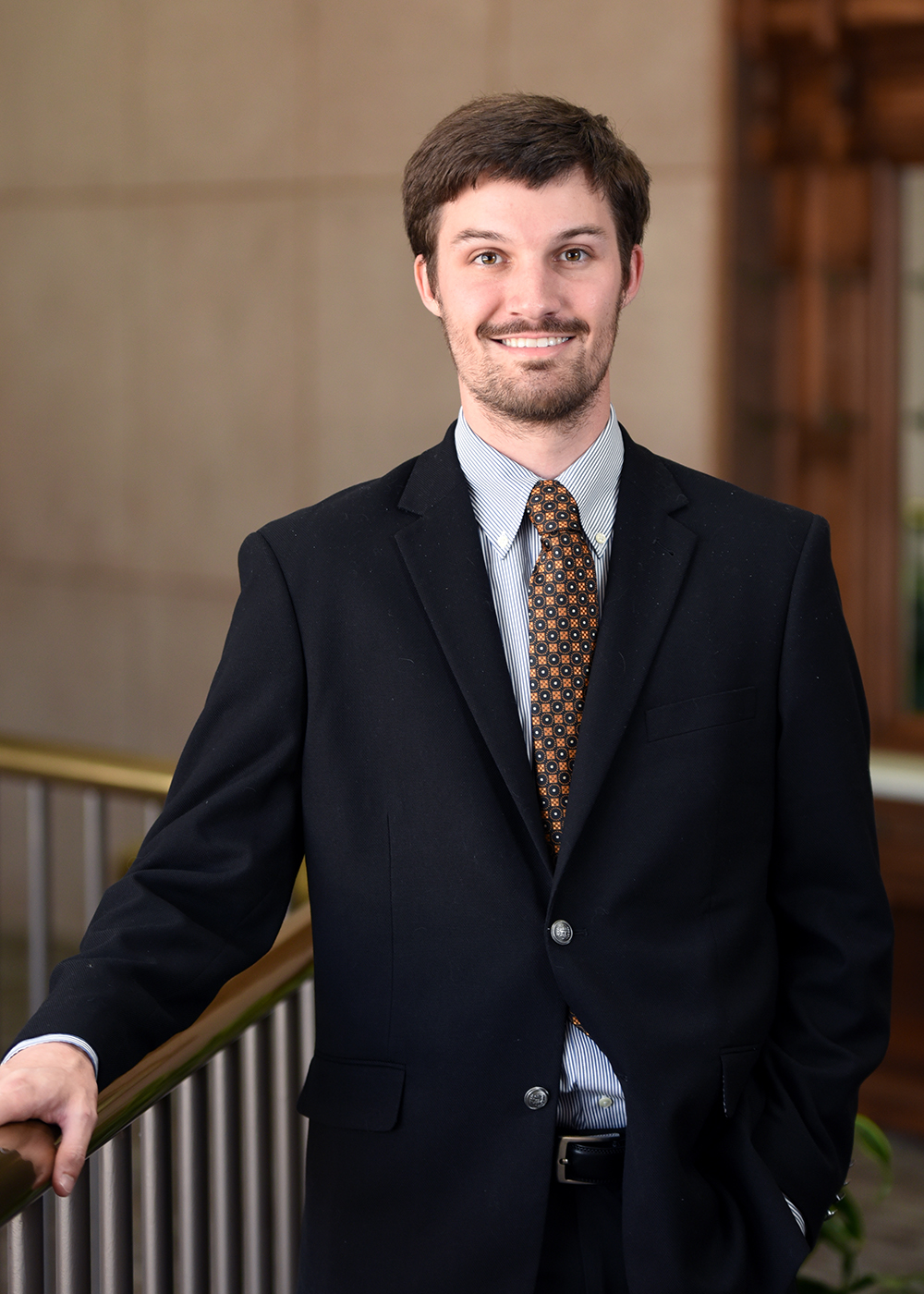 If you've ever met a child prodigy, you know the awestruck feeling when you see them perform. Cole Eckhoff is not just a legal prodigy, but he's a world class pianist (just take a look at his fingers!) and an accomplished academist. Cole graduated summa cum laude from Texas A&M in Economics where he was President of Model United Nations. After undergrad, he earned his law degree from Cornell Law School in Ithaca, New York where he was a student writer for the Journal of Law and Public Policy and a member of the Cornell Uncontested Divorce Project.
Cole offices next to Leslie where he dives into case law daily to assist her in writing iron clad appellate briefs and demand letters, as well as researching unique ways to crush our opponents in complex civil litigation cases. When Cole isn't assisting on Leslie's cases, he's handling his own caseload of family law, business litigation, real estate, and probate cases; all the while, catching accolades when his work is reviewed by an attorney with 35 years of experience. 


Having graduated from law school in 2020, Cole's fresh exposure to new technology for law firms and expert advice from law professors has been a unique and valuable asset to the lawyers and support staff at The Werner Law Group. The suggestions he makes from research and experience often come from out-of-the-box thinking, late nights at the office running different scenarios through his head, and a profound understanding of caselaw.


During Cole's free time, he enjoys birdwatching, playing the piano, and trying to keep the plants in his office alive. Cole can be reached by text or phone call seven days a week at 361-717-7507.
Adela Martinez, Associate Attorney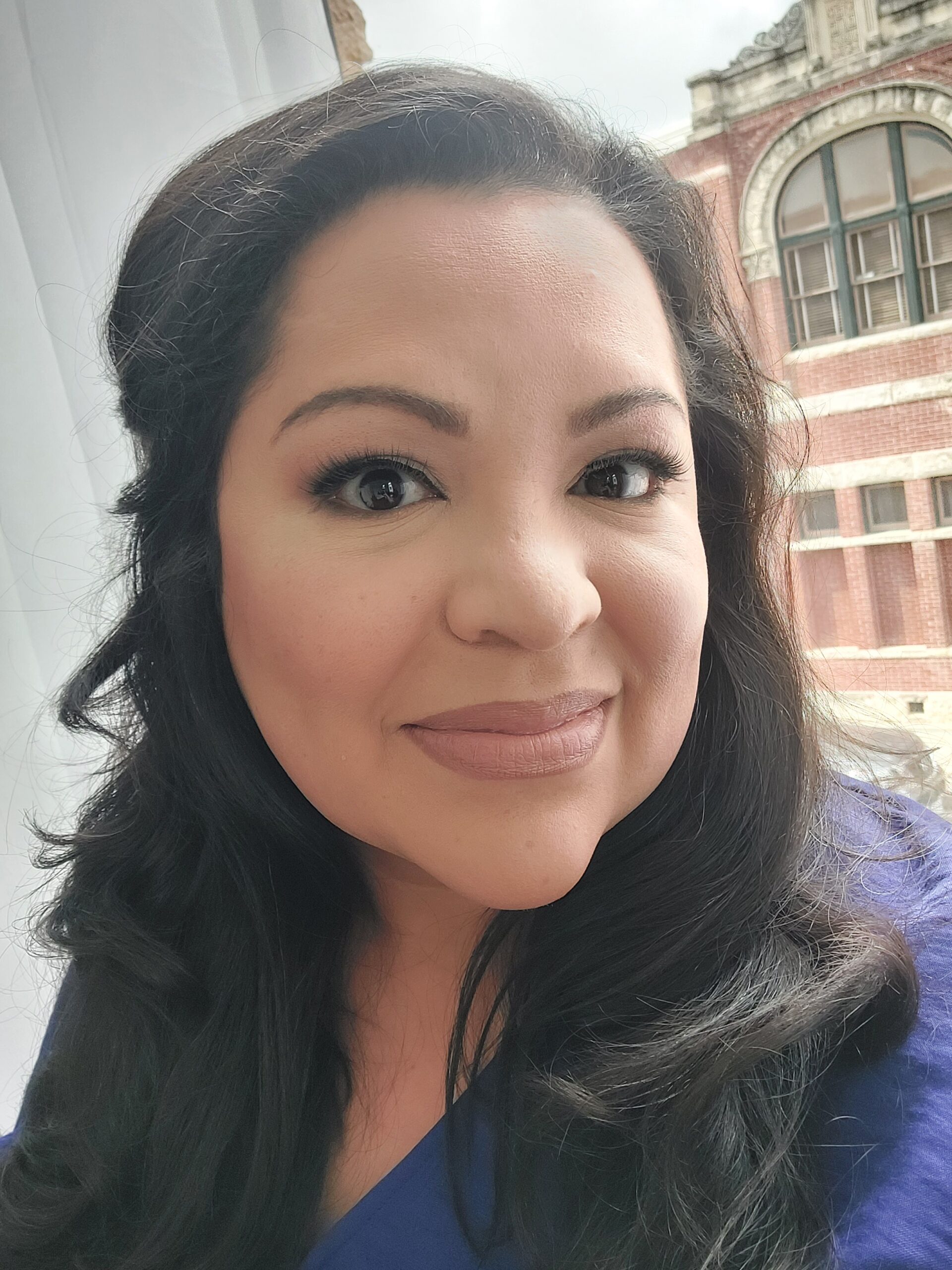 Adela Martinez is an attorney, teacher, singer, artist, and human mother of Cat the cat. Prior to becoming an attorney, Adela taught Choir, Piano, and Introduction to Education in Texas and Alaska.
Adela has always passionately pursued her "education," which is why she has an Associate in Arts, an Associate in Science, a Bachelor's of Music Education, a Master's of Educational Administration, and a Juris Doctorate. In addition to her fundamental belief in the power of education, Adela also believes that one of her life's missions is to empower and equip young women to become the leaders of tomorrow, and she serves as a board member for the Girl Scouts of Greater South Texas.
Adela's professional accomplishments and awards are numerous but mostly forgotten because one of her core beliefs is that awards follow excellence. That said, Adela has conducted the mass choir at the Vatican (twice), toured with her choirs to seven states and four countries, and been honored with seven local and national awards for excellence in Music Education.
Adela practices in the areas of Family Law, Child Welfare Law, Estates, and Guardianships in her hometown of Victoria, Texas.
Mary Brown, Senior Paraprofessional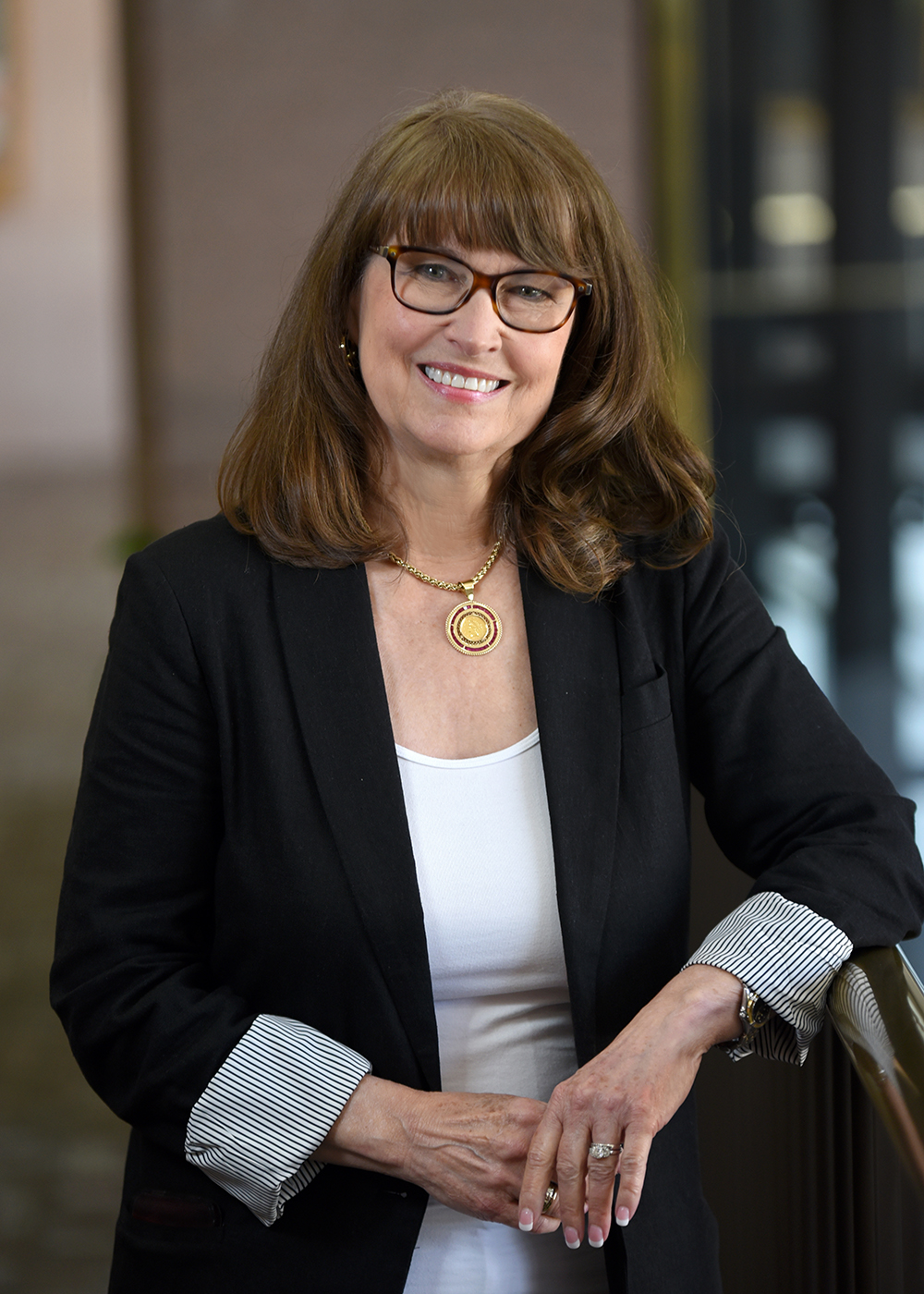 If you've had the opportunity to speak with Mary Brown, you know what a blessing she is to our firm. Mary is Leslie's right-hand person in the firm's statewide probate, estate planning and elder law practice. Mary has worked in law firms and real estate companies for over 35 years. Leslie often refers to Mary as her "sister from a different mister" and, once our clients interact with both, they understand why.
Whether Mary is going back and forth conferring with Leslie on potential legal solutions or taking deep dives into the estates or property code, Mary's energetic zeal and tireless work ethic keep our probate and estate planning departments running like a well-oiled machine.
A fifth generation Texan, Mary's heart is deep in Texas, but she is an avid traveler and is happiest when planning her next trip. She has traveled to 49 of the 50 states (Alaska is on the "go to" list) and has visited 28 national parks, often camping with her husband. This year Mary traveled to Nashville, Philadelphia, Honolulu, Santa Fe, Salt Lake City, Kalispell, Red Lodge, Cody, Denver, Amarillo, New York City, Prague, and Berlin. Mary enjoys "retail therapy" and laughs that her shoe closet attests to the healing power of shopping.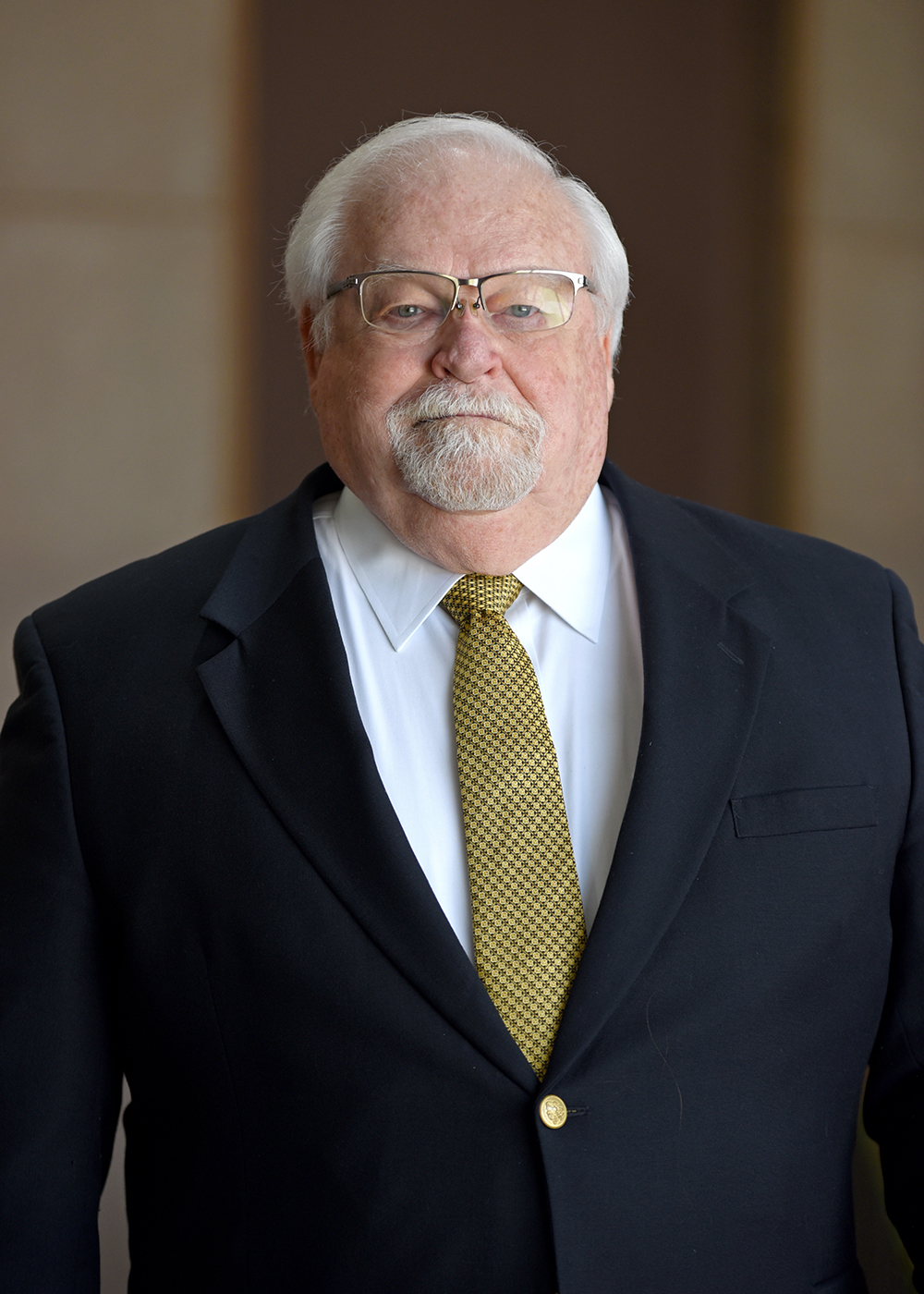 James (Jim) Hoffman is a native Texan who spent his childhood in San Antonio. He is a graduate of the University of Texas, class of 1970, and has been in Victoria since 1979.
Having been a Certified Public Accountant for fifty years, Jim is uniquely qualified to understand the options and potential long-term outcomes our bankruptcy clients are concerned about. He is well-versed in the financial language of bankruptcy creditors when it matters most. He's passionate about not only securing realistic, manageable payments for clients going through a bankruptcy, but also educating our bankruptcy clients in ways to move forward with their finances in a constructive manner so that they can prevent financial turmoil in the future.


In financial divorces concerning vast amounts of property, missing money, or business income, Jim is oftentimes used as a consultant in our client's family law case. Equally, having been in business himself for years, he plays an active role in the strategy behind our business litigation cases and business formations.
During Jim's free time, he's Mr. Available to his children and grandchildren with household projects or helping them fix issues with their vehicles. We've even heard he's hosted a tea party or two with his granddaughter. However, his very favorite pastime is ragging on his children and grandchildren for going to Texas A&M.
Michael Hughes, Business Manager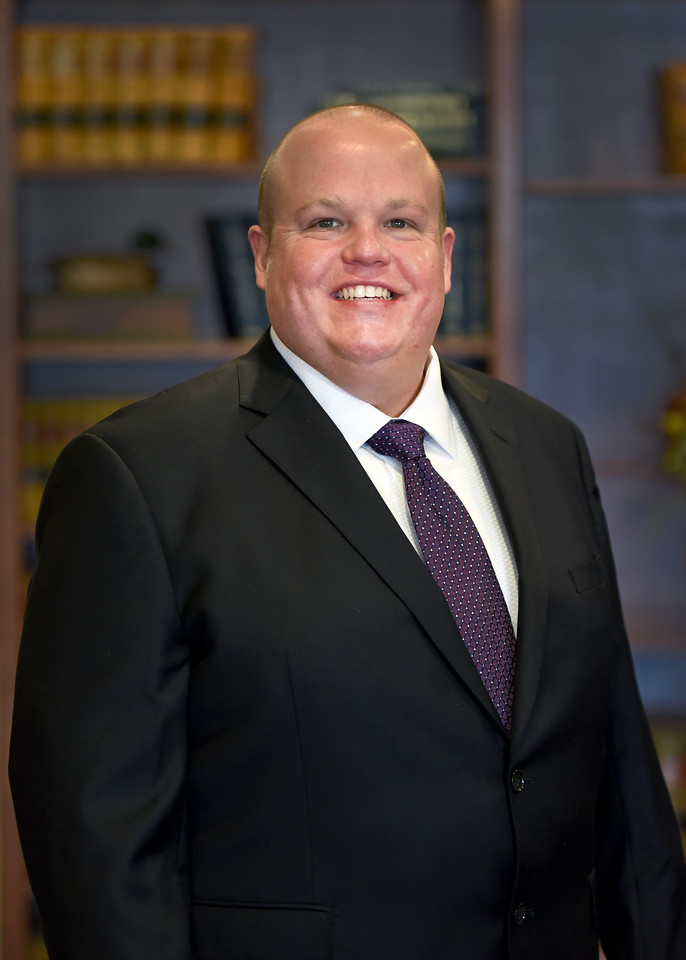 Michael Hughes is a serial entrepreneur who had his first business selling cups of ice water for 25 cents on a hot playground with a lukewarm water fountain in second grade. Michael established his career by creating strategic partnerships between businesses, their customers, and other businesses. He has formed a business network with entrepreneurs and civic organizations in Dallas, Austin, Baton Rouge, Birmingham, and Portland, OR.
Michael came to The Werner Law Group in the Spring of 2019 with a goal to expand his wife's law firm in a meaningful way. Michael has implemented the texting feature to Leslie, which has helped many people in our community get simple legal questions answered for free without any obligation. As business grew, Michael made it his mission to find attorneys that would fight fiercely, outthink our competition, and stand strong on legal ethics. Michael also sources our other staff; often seeking character over everything.
During Michael's free time, he's managing his other businesses, keeping his network alive, and running household errands so Leslie can have fabric therapy.
Marianela "Maria" Velasquez, Paraprofessional – Immigration Department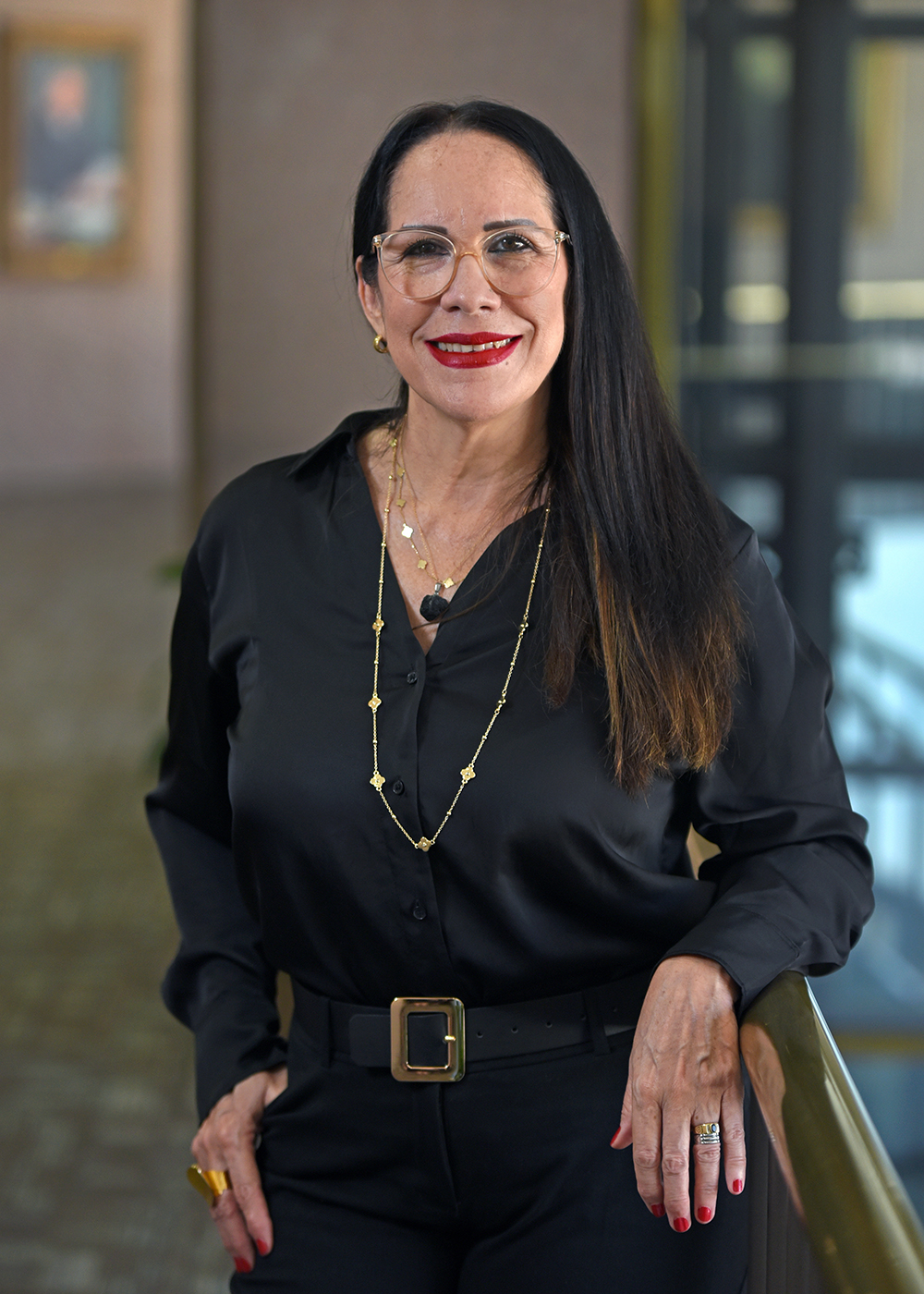 Maria Velasquez was introduced to our firm by a former client. We will be forever grateful for this introduction. Maria moved to Victoria after having been a practicing attorney in Venezuela for over 20 years. Before moving to the United States, Marianela studied U.S. Immigration for years before moving here and doing her immigration on her own. She is now a green card holding resident and on a direct path towards citizenship.
While in Venezuela, Maria was a contract attorney. She specialized in writing contracts that helped large corporations eliminate landmines. This same approach is taken when she works with immigration clients whose actions will be scrutinized by USCIS for the foreseeable future. She insists on making sure the clients are aware of anything that could cause their immigration case to go awry. With this, she minces no words, and this is why we love her.
Shortly after Maria came on board with The Werner Law Group, we sent her to El Paso to shadow Immigration Super Lawyer Felipe Millan for 3 months. While in El Paso, she worked alongside Felipe prepping clients for USCIS interviews, attending court hearings, visiting immigrant inmates at the jail, and sitting with Felipe during client consultations. Felipe Millan has been licensed since 1992 and has been Board Certified in Immigration and Nationality Law by the Texas Board of Legal Specialization since 2002. Felipe and his team of immigration lawyers and paralegals continue to be a resource to Maria as The Werner Law Group grows its immigration presence in South Texas.
Maria Velasquez is dedicated to educating immigrants in South Texas on the various avenues they can take towards citizenship or residency. Maria wants immigrants in our area to have the same fair shot she did of staying in the United States; she works days, nights, and weekends to make this happen.
Maria is bilingual and often assists in other areas of our practice when a Spanish translator is needed. Maria can be reached by phone call or text, seven days a week, at 361-885-2883.
Meagan Resendez, Paralegal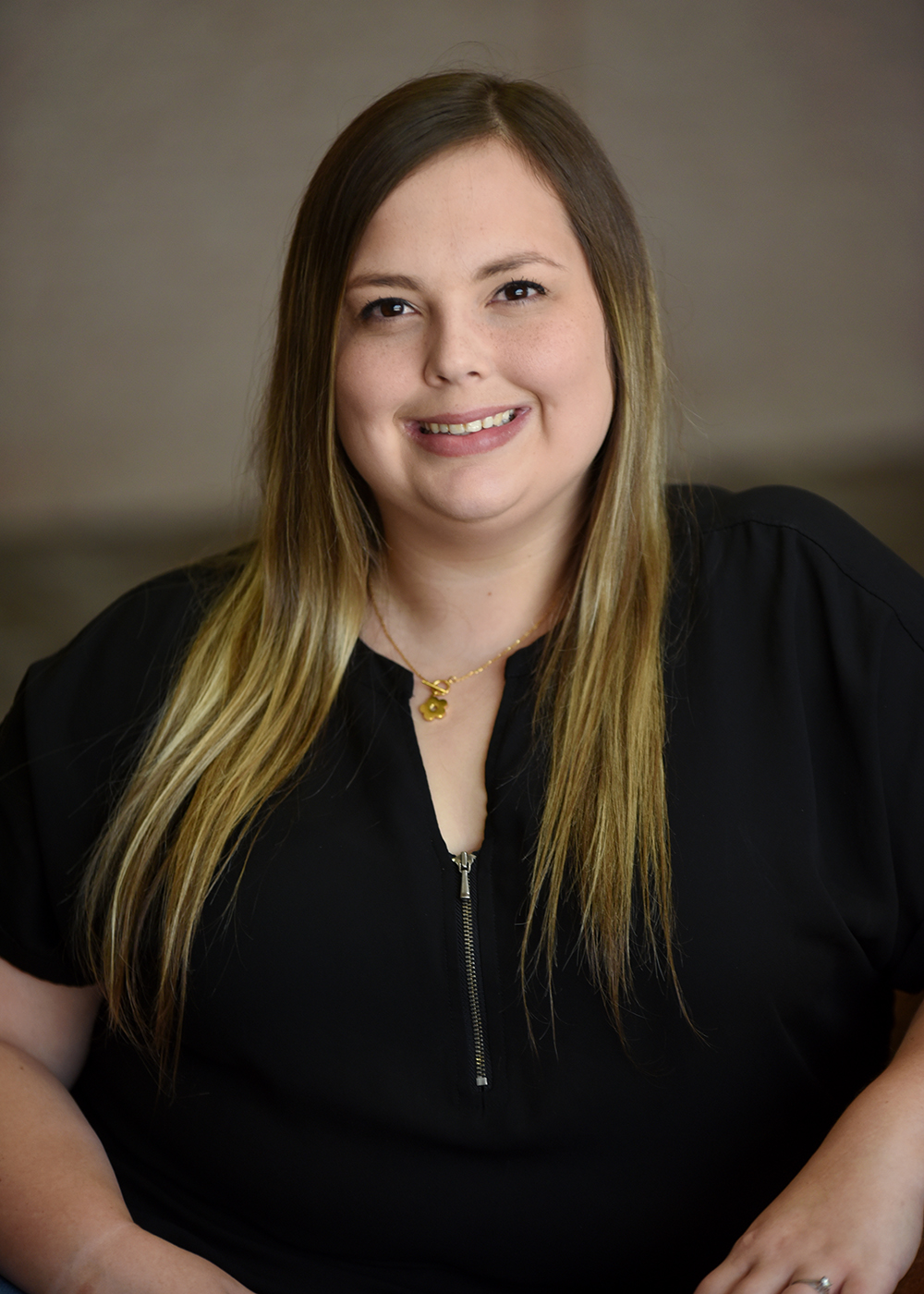 Meagan Resendez is a 2014 graduate of Victoria's East High School and has hit the ground running as a young professional in Victoria. Since 2016, Meagan has worked under the direction of Leslie, who has mentored her with the experience to become a thought leader in family, civil, and financial legal matters. Her can-do attitude and ability to quickly absorb in-depth legal concepts has made mentoring a walk-in-the-park.
Meagan has been exposed to every area of law The Werner Law Group practices, but now devotes much of her time to our Statewide Probate Department. Though some of our probate staff work remotely, Meagan is at the office, being the glue that holds our cases together. Meagan values the closure we are able to give heirs, and works quickly and effectively so families can work toward moving on from the loss of their loved one.
As any paralegal should be, Meagan is highly organized and is able to keep deadlines and court dates from being missed in all the courts where Leslie practices.
During Meagan's free time, she's catching every precious moment with her cute toddler, LJ.
Tiffany Blanton, Paralegal & Billing Clerk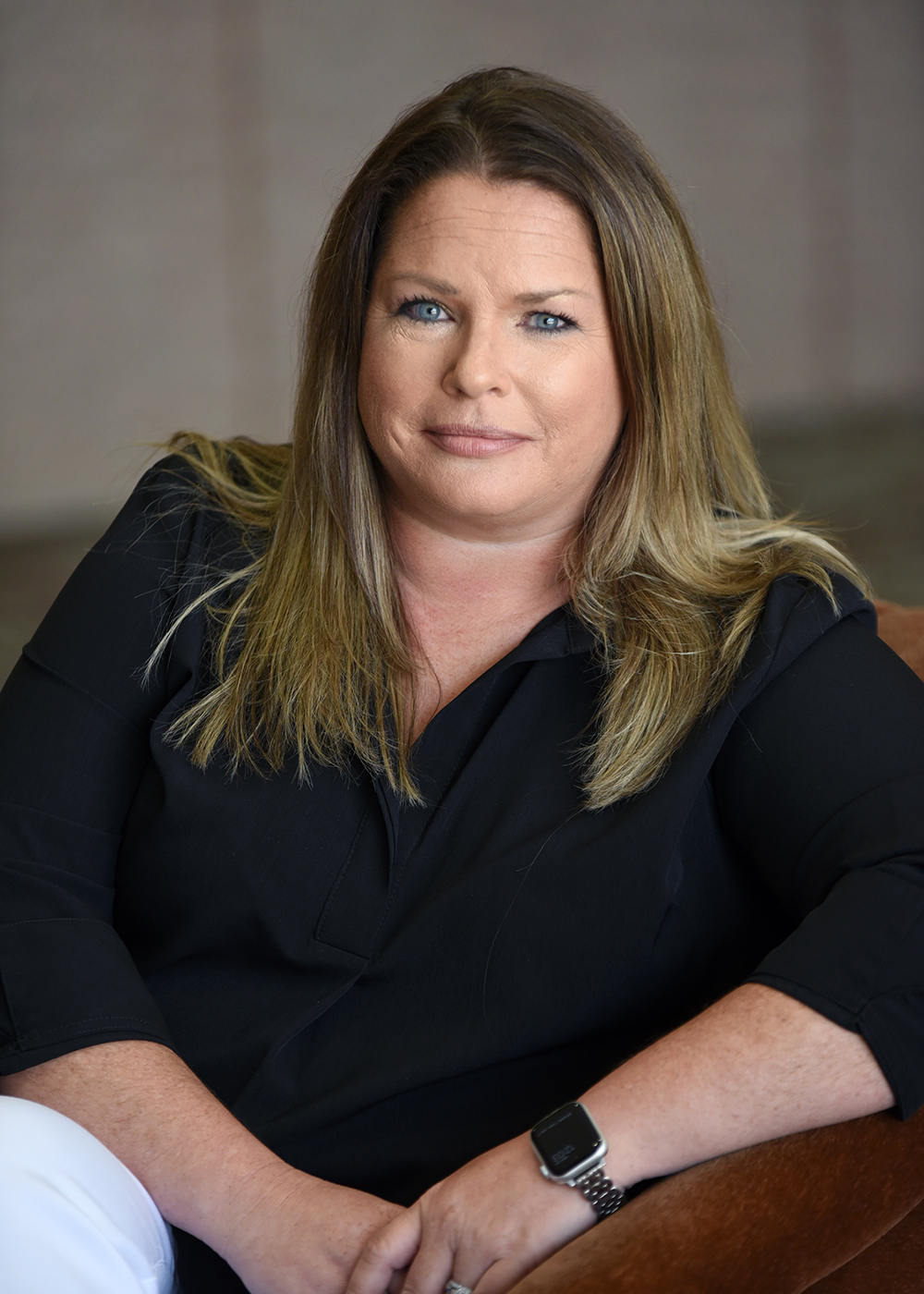 Tiffany Blanton originally was introduced to The Werner Law Group as a family member of a client. Tiffany came to every client meeting and was the conduit of communication between the client and our staff. Leslie was highly impressed with the work Tiffany did to make sure Leslie was prepared to win in court, so she offered her a job.
Tiffany's accounting background helps keep our billing systems accurate and organized. She's not afraid to push our attorneys to get time keeping records back to her in a timely manner, so clients can be invoiced regularly.
Tiffany often burns the midnight oil coming in on the weekends to help Leslie or Charles strategize for upcoming cases. It is not uncommon to see her sitting Indian style on the floor with a client's file spread out in a ten-foot circle at 8pm. Her dedication and attention to detail has helped support Charles and Leslie in some landmark wins in the short period of time she has been with us.
During her free time, she enjoys shopping in one of the big cities, going on road trips with her husband and children, and hocking Scentsy to everyone she meets.
Fun fact: Tiffany and her family have been to all 48 of the contiguous United States together.
Brittany Childs, Paralegal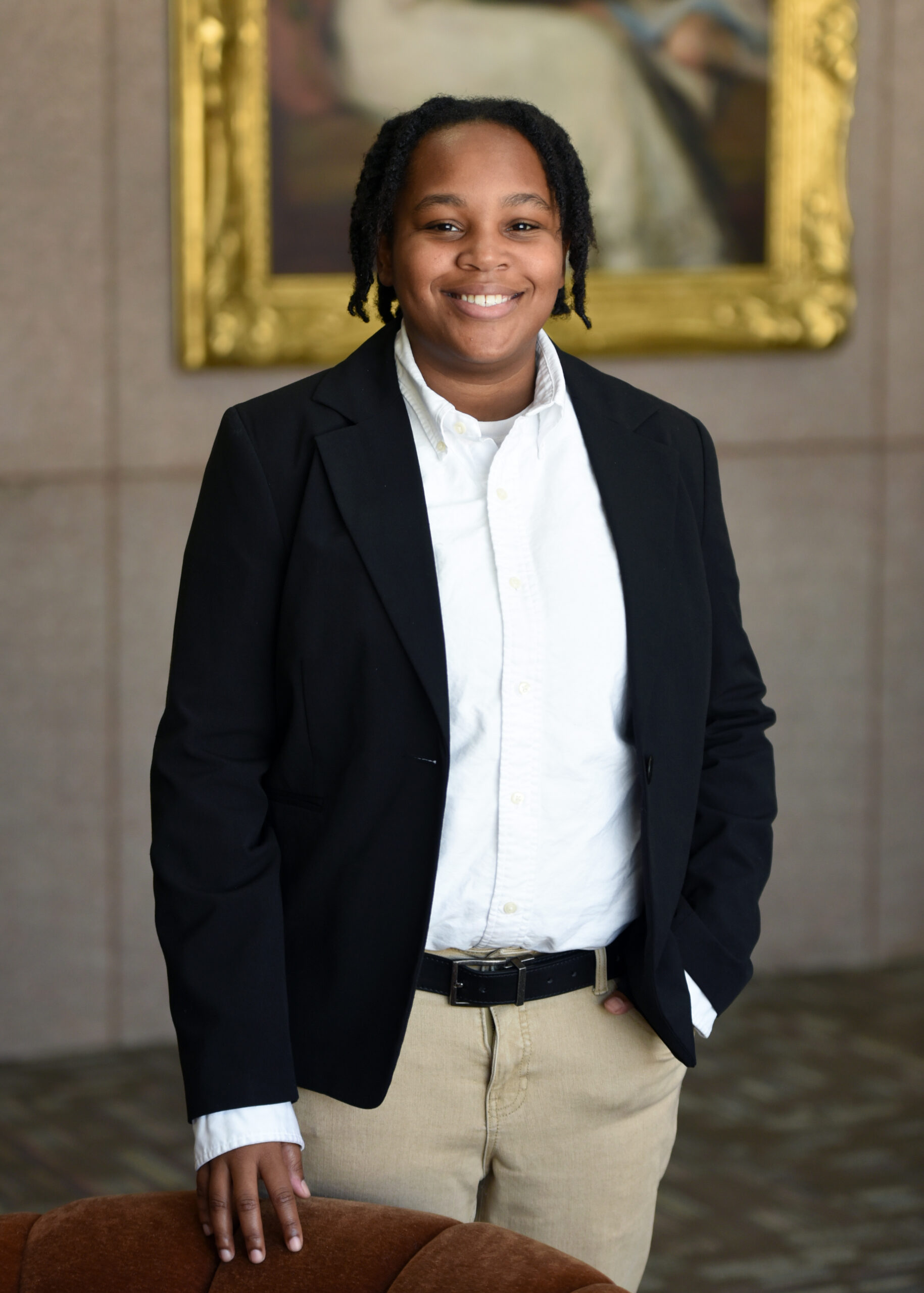 If you've lived in Victoria very long, chances are you know or know someone who knows Brittany Childs. This is a result of her humility, kindness, and rock-solid integrity.
Brittany Childs started working in the legal field in 2014 as a legal assistant for a busy criminal law attorney. Brittany adapted quickly to the fast-faced environment of a law firm, where urgency and organization must live in the same room. Brittany provided in-depth assistance during trial preparation, investigation, and client management.
Brittany enjoys reviewing case documents and giving her opinions or questions to the attorneys to help them look at the case through a layperson's eyes. This passionate thoroughness is rooted in empathy – and it's a tremendous asset to our clients. Bouncing ideas off of Brittany is never a bad idea; though she is kind, she is an assertive and direct communicator.
Along with her work at The Werner Law Group, Brittany is currently a college student, dually enrolled at Victoria College and University of Houston-Victoria. She is pursuing a bachelor's degree in criminal justice. All of this activity doesn't keep her from putting some ribs on the pit, throwing up her horns, and cheering on UT for all of their sporting events.
Viviana Ramos, Legal Assistant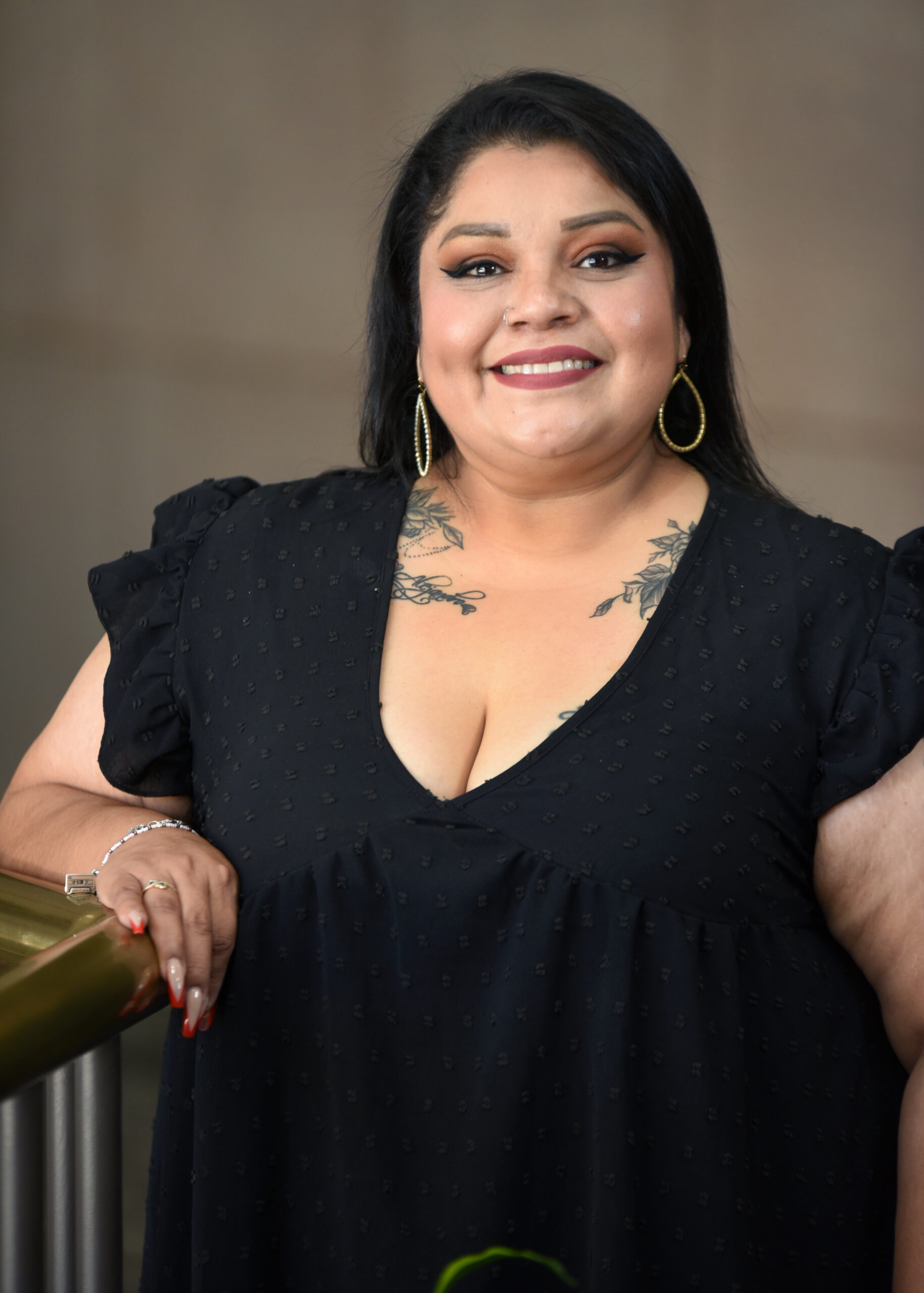 Viviana Ramos was born and raised in Victoria, Texas. Viviana has always thought that being an attorney would be a fascinating job. After being an office manager in the financial industry for thirteen years, she decided to take a leap of faith and apply at a law firm. Viviana tells us she's happy she did – and we're equally as happy!
Viviana is the first person people see when they enter our firm. Her efficient nature and helpful attitude (in both Spanish and English!) help visitors to our firm either get checked in quickly for their meeting, or in-and-out quickly when bringing documents for their case.
When Viviana isn't assisting the firm's visitors, she has her sleeves rolled up offering legal assistance to the business law, real estate, and immigration departments. The benefit our firm has gained by having Viviana as our primary translator is immeasurable. Our clients feel not only comfortable with Viviana, but confident in her.
While Viviana is away from the office, she can be found shuffling her children to dance competitions and other sporting events or barbecuing with family in the backyard. Her favorite "me" time activity is anything crafty; she often finds DIY's or videos of handmade items online and tries to duplicate them. We plan on putting Viviana's craftiness to use.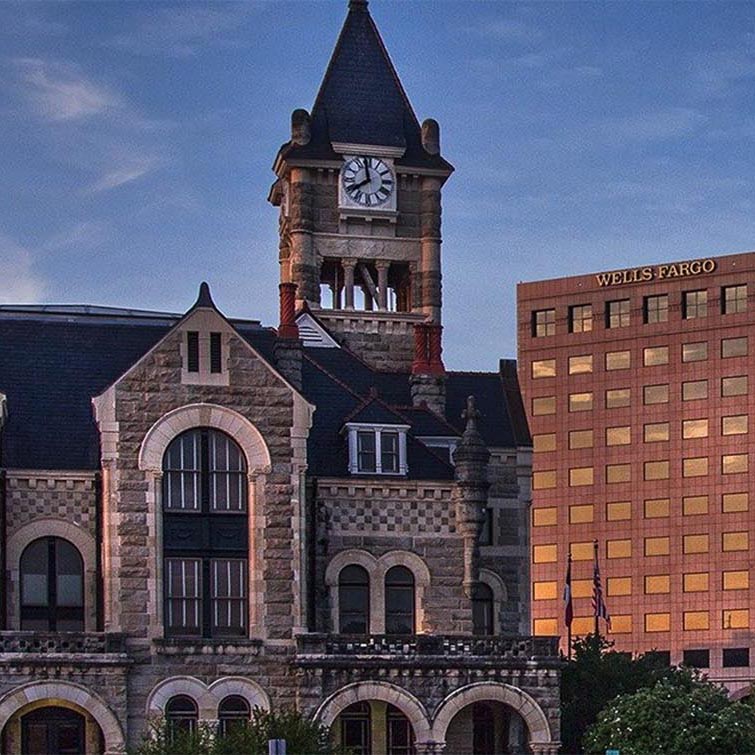 How would you like to pay?
Defending Victoria and All Surrounding Counties.
Victoria, Lavaca, Dewitt, Calhoun, Goliad, Refugio, and Jackson County