My husband has been deported. I want to get a divorce and move on. How can I do this?
Luckily, the procedures for divorcing an immigrant who has been deported are not much different from divorcing a spouse who resides in the United States. Family law is a state issue, and as such you must follow the laws of the state that has jurisdiction over you and your marriage. In Texas, in order for a court to have the power to adjudicate a suit for divorce, one of the parties in a suit must meet the residency requirement. The residency prerequisite requires the party to live in the state for at least six months and in the county in which the suit will be filed in for 90 days. Tex. Fam. Code. §6.301. There is no need to worry in the event that you cannot meet the residency requirement. Your deported spouse can still be considered a Texas resident regardless of their status as an illegal immigrant. Texas law holds that a person who is not a U.S. Citizen can be considered a Texas resident for the purpose of filing or maintaining a divorce suit.
Palau v. Sanchez, No. 03-08-00136 CV (Tex. App. –Austin 2010, pet. denied) (memo op.; 11-10-10); Nieto v. Nieto, No. 04-11-00807-CV (Tex. App. –San Antonio 2013, pet. denied) (memo op.; 5-1-13)(Mexican national who lived in Texas on investment visa and testified that she intended to establish domicle in Texas was resident under Tex. Fam. Code §6.301); Franyutti v. Franyutti, No. 04-02-00786-CV (Tex.App.—San Antonio 2003, no pet. )(memo op.; 11-12-03)(It is not unconscionable for person who is in U.S. on tourist visa to claim Texas as domicile).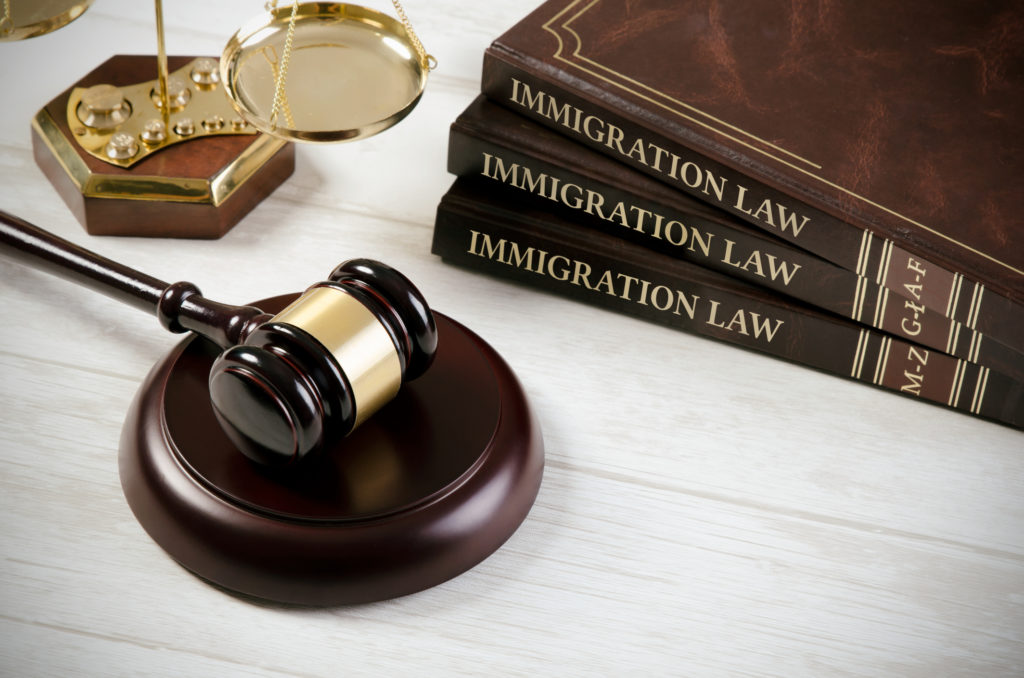 Texas law also requires a party seeking divorce to serve their spouse with their petition for divorce. Tex. Fam. Code §6.408. This will be one of the biggest hurdles to overcome when seeking a divorce from a deportee. The easiest solution would be to ask your spouse to waive service. Waiving service saves the parties money and eliminates the need to properly serve them with legal paperwork. If your spouse does not voluntarily waive service, you must attempt to officially serve him or her in Mexico.
Mexico is a party to the Hague Convention on the Service Abroad of Judicial and Extra Judicial Documents in Civil and Commercial Matters. Accordingly, foreign documents must be served through the Mexican Central Authority to be officially recognized. It is not enough to simply send the documents into this agency in whatever format is acceptable to your local district clerk, however. First and foremost the documents need to be translated into Spanish. Next, you must fill out a Hauge Service request. This document merely outlines your name, address, the address of the central authority in Mexico who needs to receive the document as well as your contact information if there are any issues. One you fill out a Hauge Service request you will send the request along with your Original Petition for Divorce to the Central Authority for Mexico. Once the documents are sent off, it can take more than six months to have a proof of service document provided to you.
If you properly attempt to serve your spouse through the Mexican government and they cannot be found, you can ask the family court in your county to allow you to serve notice by alternative means. If you want to divorce your spouse who is a deportee, it is advisable to seek assistance from an experienced attorney. The Werner Law group has experience in this area of the law and is available to meet with you to discuss your unique situation. Contact us today!